Risk Assessment For Air (Indoors).
Fighting Airborne Diseases - CORONAVIRUS & Influenza
---
Our software is FREE for anyone to use.
---
We all breath out Carbon Dioxide (CO2).
---
Anyone with coronavirus also breathes out coronavirus particles.
---
People breath in the coronavirus particles and become infected.
---
So we open windows to let coronavirus escape.
The CO2 also leaves the room!
---
So we measure CO2 in a room to check if windows are open enough.
---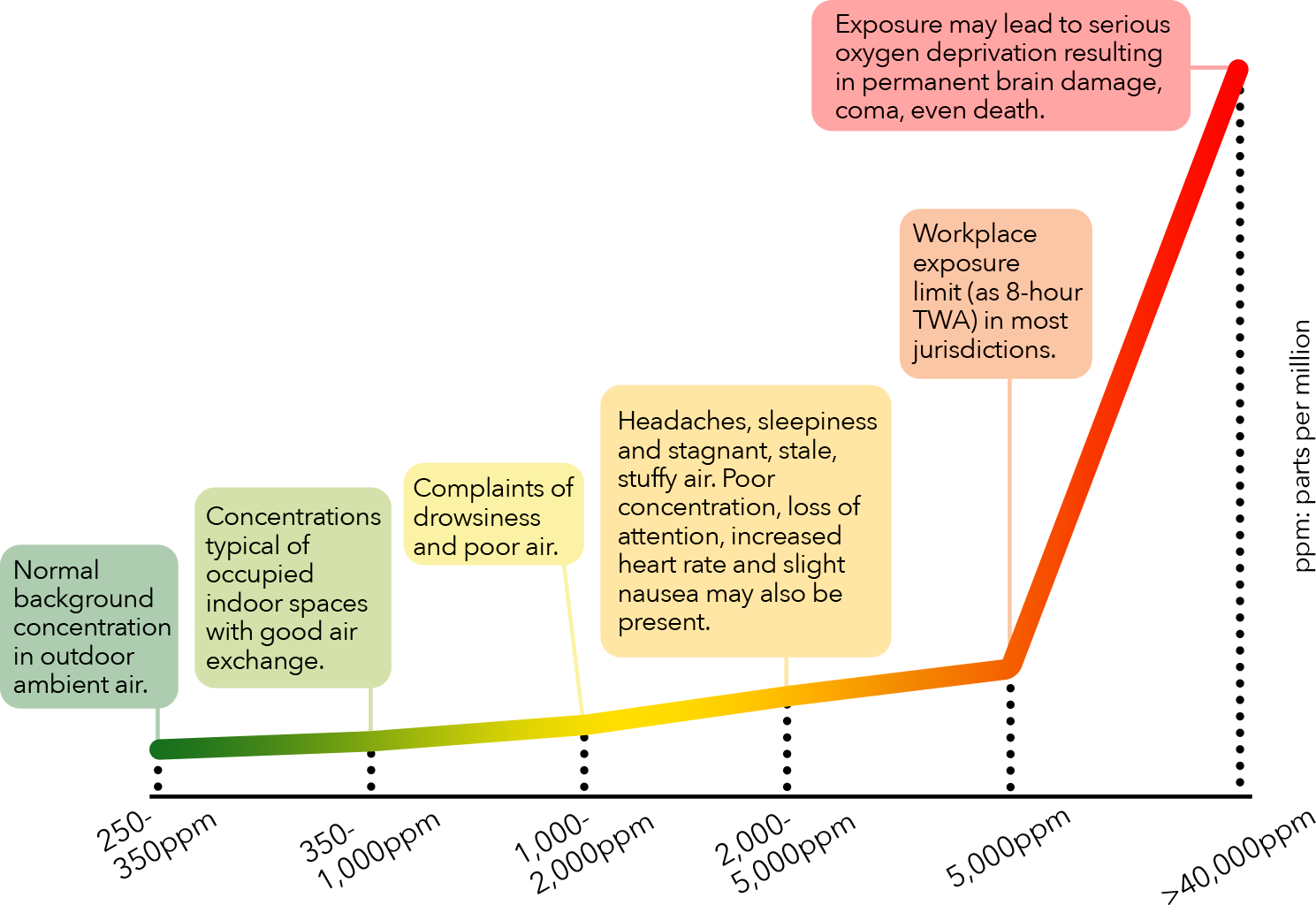 Our software helps you understand how many windows to open.
---
Why not use a calculator?
Because mistakes can be made, see mistake in example at Harvard.
The answer is NOT 4.6
(We notified Harvard a few weeks ago but received no reply, and example is still wrong)
---
5 Steps of Risk Assessment..
---
1) The Size.
A typical classroom.
---
2) The Ventilation.
No windows, but air conditioning is on.
---
3) The Duration.
30-minute intervals, so risk level is 999.6 
---
4) The Occupiers.
5 teenagers reading.
---
5) Adjust Occupancy Levels.
---
View Risk Assessment,

Red Dot

 Is Danger.
Go back to any previous step and adjust until the red dots disappear.
In this example you might want to open a window at 08:30 and 11:30.